A Little Help - 14/10/2022
Our partnership with GoDare extends further than what meets the eye. Today, our drivetrain specialist Daan Boersema, got help from GoDare experts.
The issue: spacing between the motor and swingarm.
The solution: brute forcing some material away.
With the new location finished, we got the go-ahead to start producing and modifying our parts in-house. One of the great things of working at Nova is that members get experience not only in designing, but also in producing the parts that are necessary for the motorcycle. GoDare helps us understand how to use the equipment correctly and safely.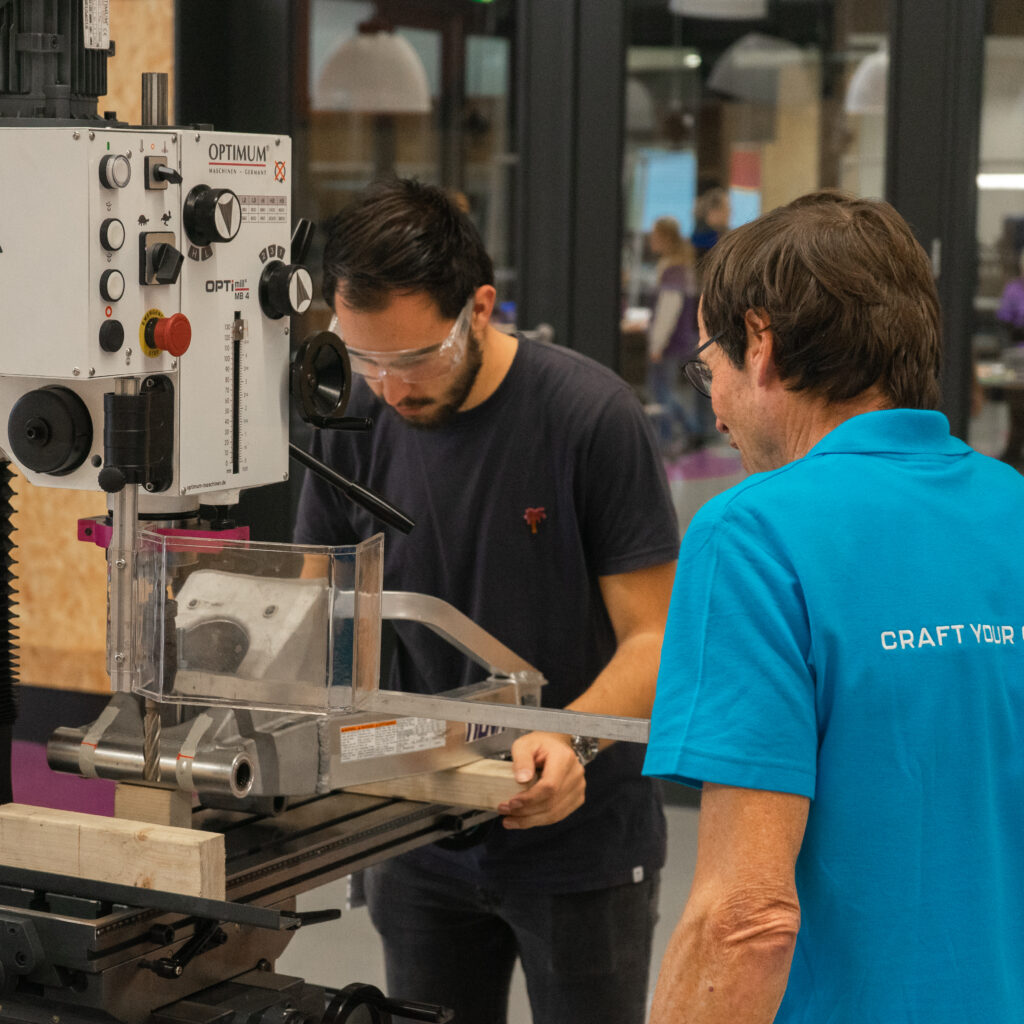 GoDare Opening - 29/09/2022
We are excited to be part of this endeavor, where we can collaboratively work on our innovations. This location will allow us to inspire the youth of today, showing them that technology is fun and that they, too, can pursue a life in technology.
The open day served as a great reminder of why we do this and why it is so great to be able to work together with GoDare, Lely and Gevasol. Listening to Alexander and Gideon talk about how this came to be was extremely inspirational. 
Want to know more? AD wrote an amazing article on this spectacular opening. Don't forget to check out GoDare's website!
Go Dare!
We had a blast - 03/07/2022
Yesterday and today, we had the awesome opportunity to stand with our current motorcycle at the Lely Open Days. It was great seeing so many Lely employees and family interested in what we are building with them.
Simultaneously, we showcased the type of activity GoDare, powered by Lely & Gevasol prepares for students at schools in the region. Kids (and some adults 😉) were asked to change out the rear tire of our bio-ethanol bike to get a feel for technology and working with tools. Some kids enjoyed this activity so much they came back for a third time!