Nova Electric Racing is a student team that designs and builds electric racing motorcycles which operate on the pinnacle of what is possible. Since being founded in 2007, Nova has left conventional thinking in the rear-view mirror to push the boundaries of sustainable racing. At Nova we strive for a future where there is no compromise between performance and sustainability. 
NOVA Electric Racing was an early part of the Green Revolution with its 2007 Bio-Ethanol racing motorcycle. The current NOVA team is working on a fully electric racing motorcycle with sustainable bodywork.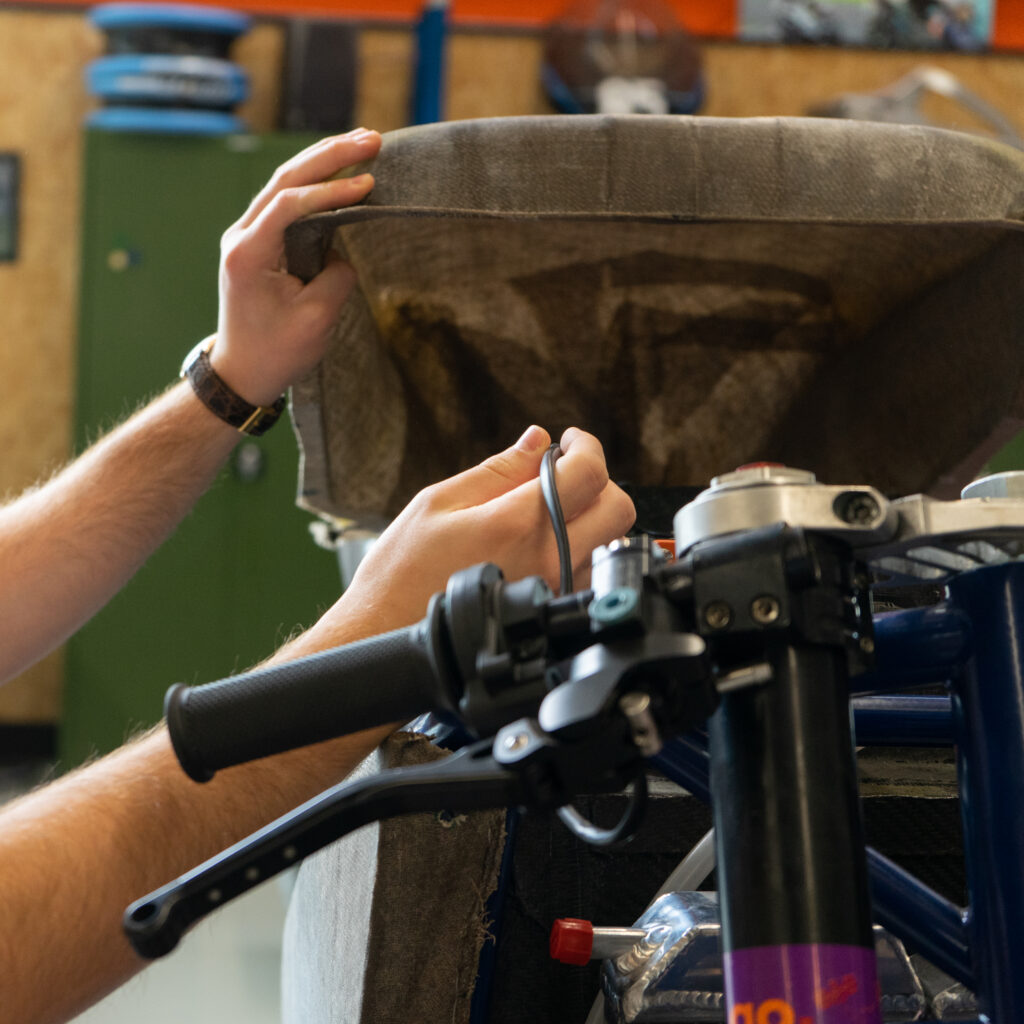 At NOVA Electric Racing we are constantly pushing the limits of sustainability while maintaining the highest possible performance. We pride ourselves on our sustainable bodywork as the bodywork is the most fragile part of the bike and gets replaced the most, the sustainable material allows us to dispose of the damaged and broken parts without harming the environment.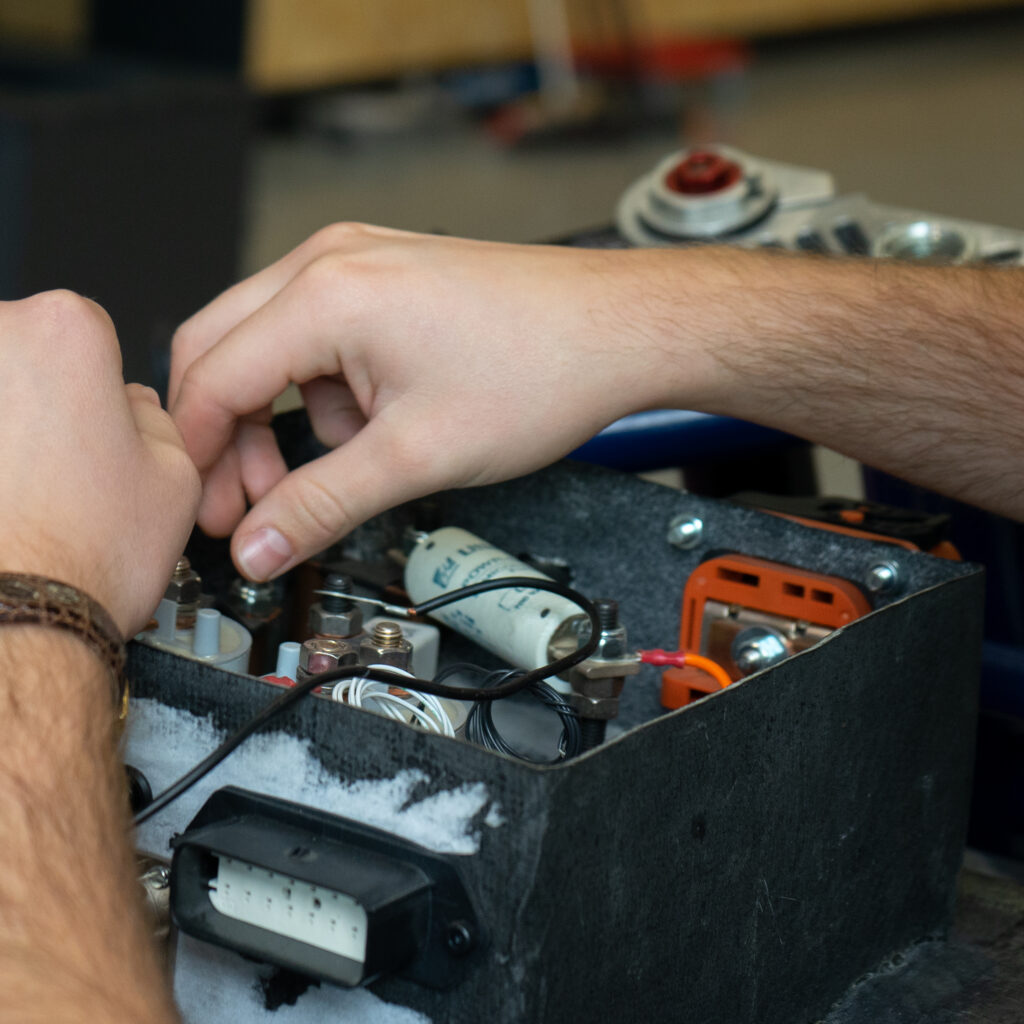 At NOVA Electric Racing we allow students to explore real world problems and apply their theoretical knowledge in exciting applications. In addition, our engineers regularly meet with professionals in the industry to collaborate and work on each other's challenges, providing valuable experience working in a professional environment.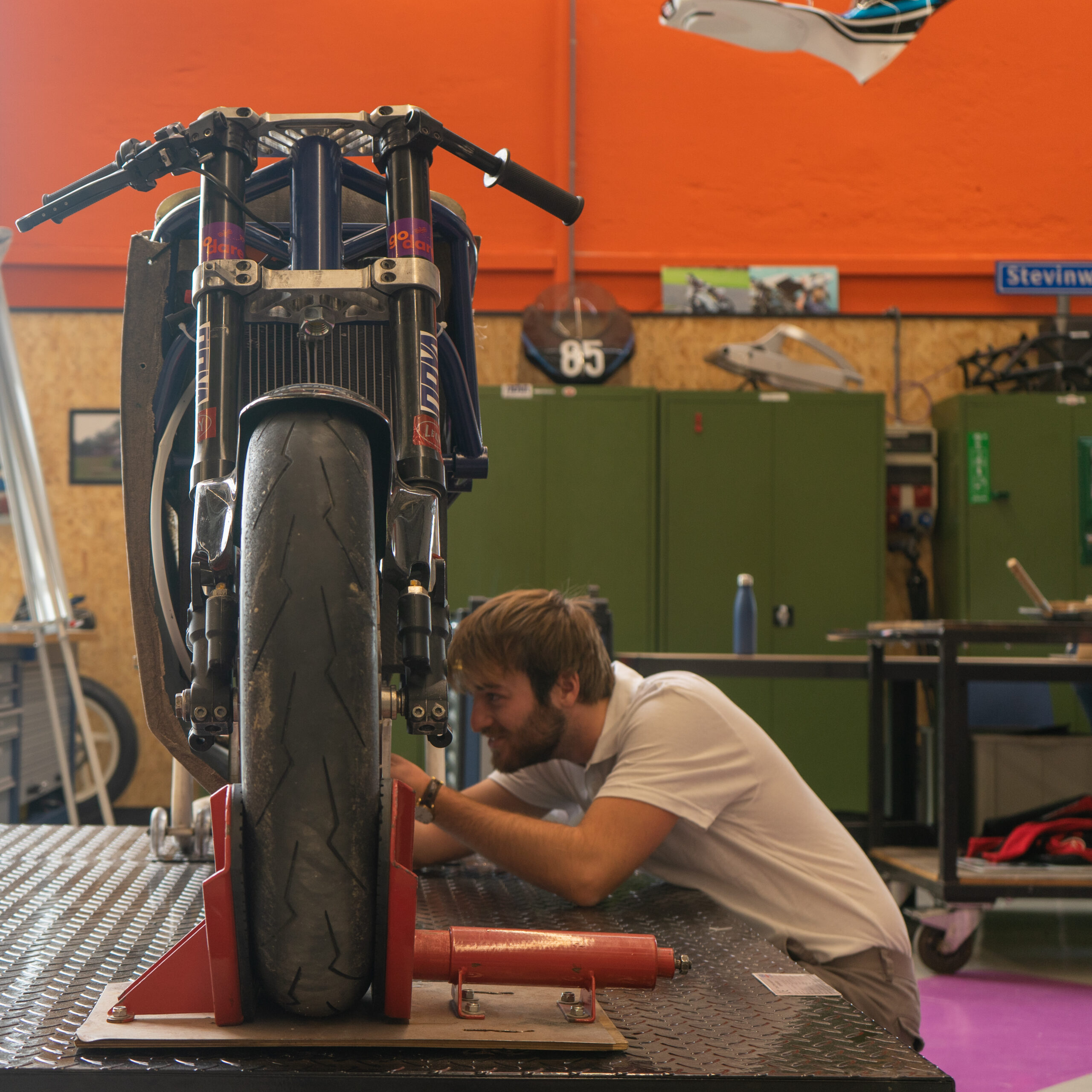 Nova started off making bioethanol powered racing bikes in 2009, proving a sustainably fuelled motorcycle can compete at a high level. Between Nova 1 and Nova 6, an increasing number of parts were designed and manufactured in-house, starting with the carbon composite body panels to parts of the engine and the entire frame. 
With NOVA 7 being the first fully electric racing motorcycle in the Netherlands, NOVA Electric Racing has set significant steps toward sustainability within racing. From replacing its carbon fibre bodywork with a fully biodegradable natural fibre bodywork to being 1st in the MotoE competition. Today Nova continues to iterate and innovate on the electric motorcycle design. 
Nova started off as a D:Dream team at TU Delft. Here, the team started making the bioethanol powered bike. After several years of collaboration with the university and several successful iterations on the design. Nova 7 saw clearly that the future of racing must be able to use renewable energy. It was decided that, going forward, Nova would produce a battery electric racing motorcycle with a focus on long term sustainability. The decision proved very successful when Nova 8 won the 2017 Moto-E championship. Nova 12 took a huge step towards sustainability by replacing its carbon fibre bodywork with fully biodegradable natural fibre bodywork, which was made possible by our new partners Lely, GoDare, and Gevasol who still house the Nova workshop. Nova is the GoDare foundation's flagship project, whereas GoDare provides state-of-the-art facilities for Nova to innovate.  
We are currently recruiting students for the team across technical, business and operations positions. If you are passionate about what we do, are motivated to work hard and learn, and are inspired to build the next generation of electric racing motorcycle, then apply now!