Nova Electric Racing is a small, tight-knit team of students of various study-backgrounds. We design, build and race electric motorcycles. We envision a future where we can use competitive, sustainable motorcycle racing as a tool for technological education for students of all ages. As student team we handle all aspects, both technical and non-technical, of the project ourselves. Think of CAD-design, milling, lathing and soldering. But also finance, sponsoring, social media and event organisation. Our core values are education, sustainable innovation and racing. Hence, we are always open to any other, new and creative ideas our team members come up with.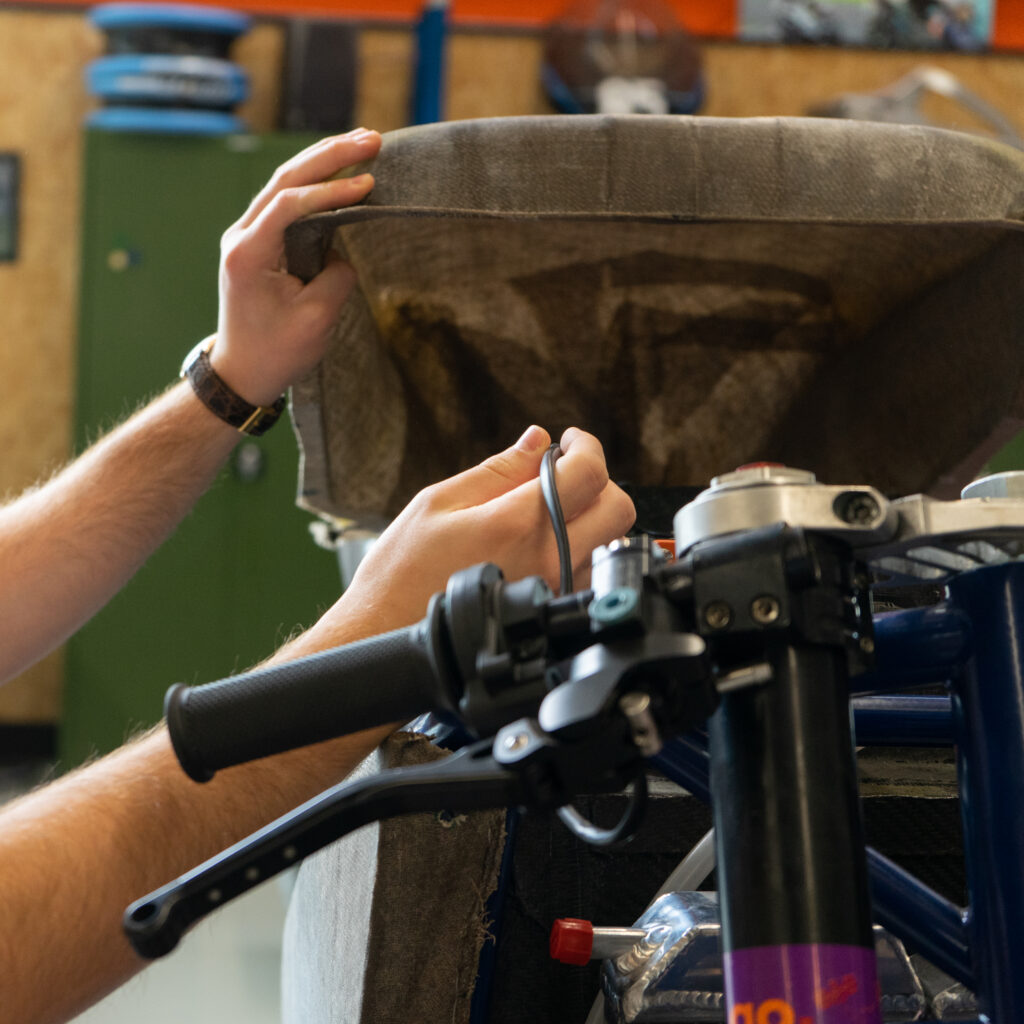 Stichting Novabike, the parent foundation governing Nova Electric Racing was founded with education as centerpiece. The foundations goal is to teach technology, engineering and racing to students. Up to 2022 the students of the TU Delft were central in this goal, however, since partnering with the GoDare foundation we've been able to expand our student group to include elementary and high school students. GoDare was founded to inspire youngsters to "go dare" create and experience technology. They do this by providing free a tech curriculum and Makerspace to schools in the region. This partnership has allowed us to coach kids of all ages in matters of technology and to inspire them to follow a path in technology.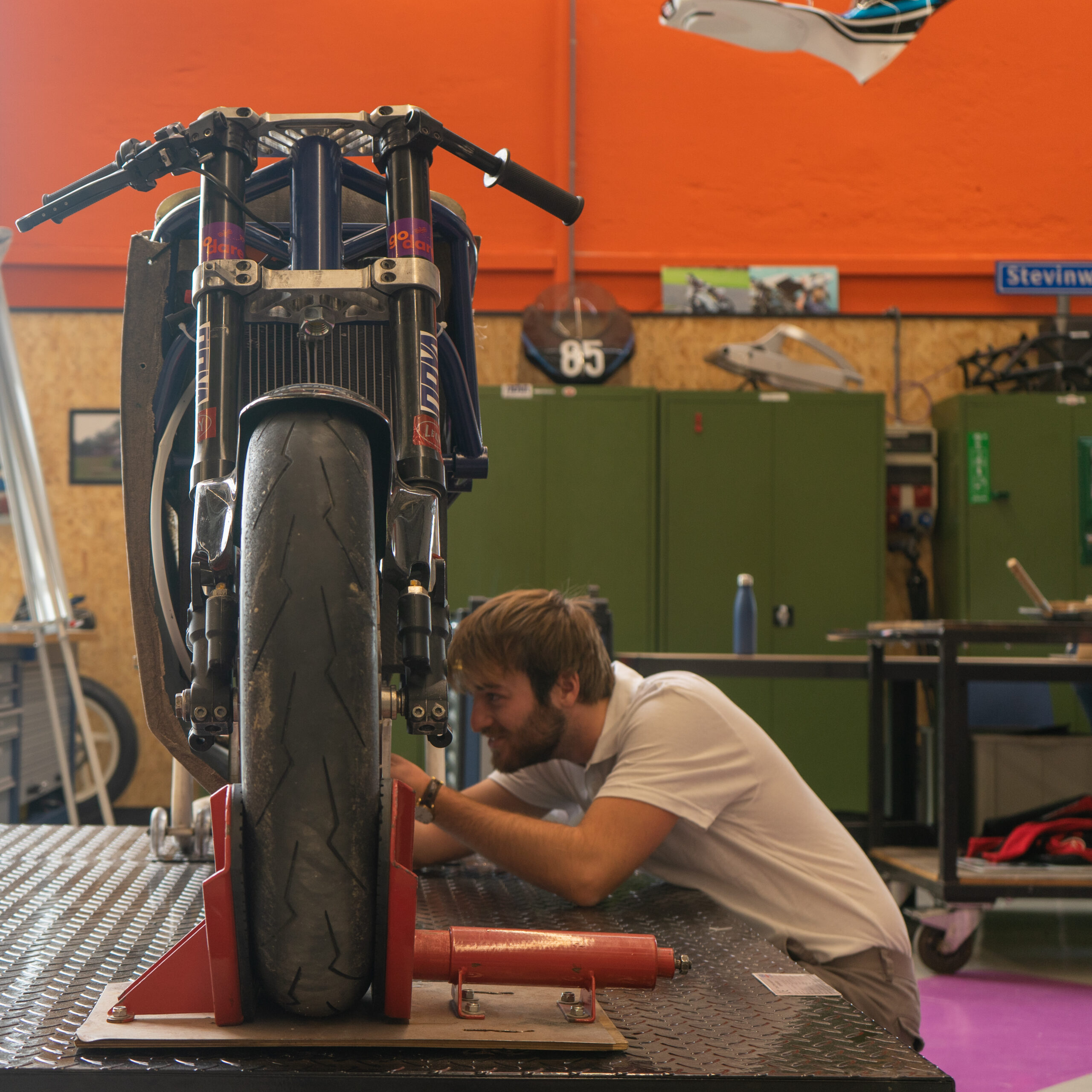 To be able to stay on top, innovation is a key element. At Nova we do things slightly different however. By over-designing our powertrain ever so slightly we have the freedom to focus on innovations that benefit our home – Earth. We have noticed that the world of racing and especially motorcycle racing is very much behind on the current electrifying progress. While an electric car has become a regular sight, electric racing motorcycles are displeasingly rare. We want to be at the forefront of the electrification of this industry and will do so by showing off the competences of electric motorcycles. Additionally sustainability throughout the production process is often overlooked. At Nova we ensure sustainability is implemented throughout. Our most significant innovation pertaining the production of the motorcycle is the use of natural fibre composite bodywork. The panels of our motorcycle are made of plant fibers that have been bonded with a natural resin ensuring that, unlike with carbon fibre, the production process has been free of toxins and the end result is bio-degradable.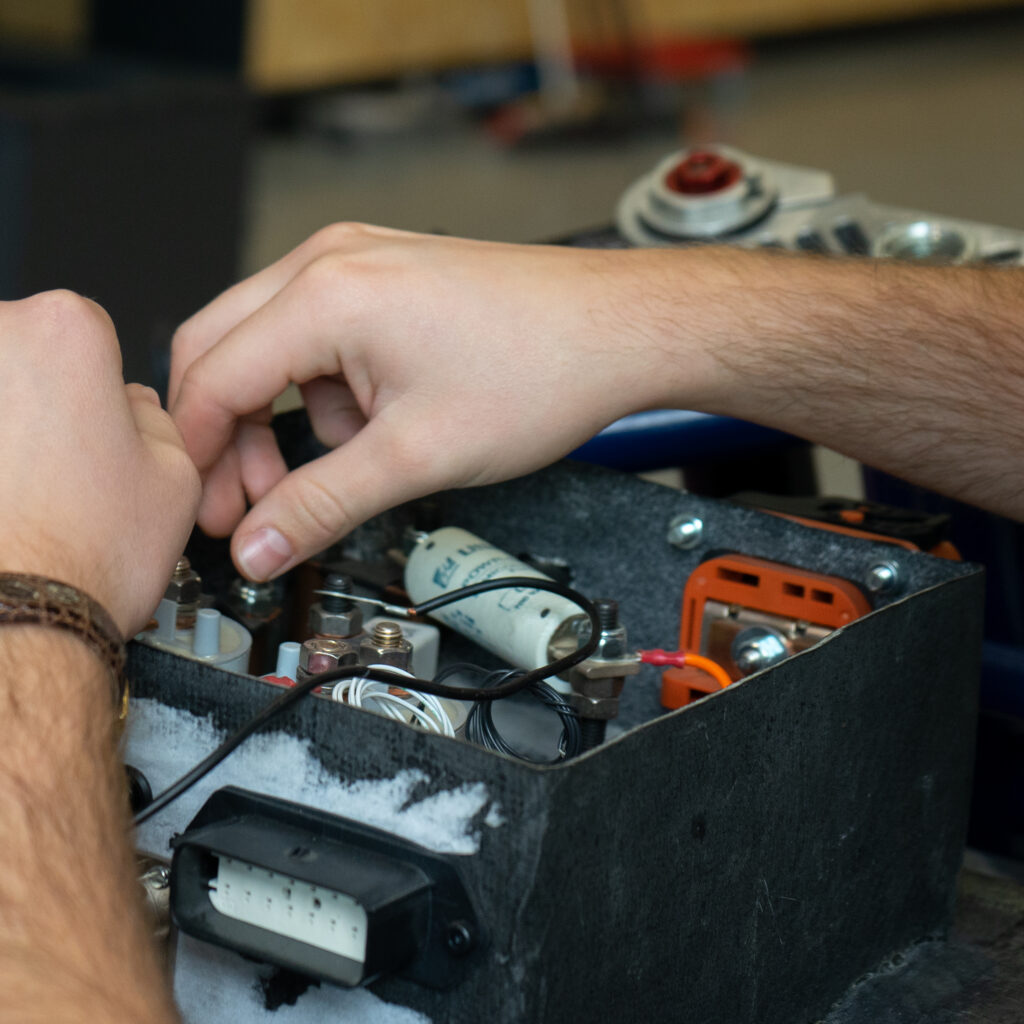 Since the beginning racing has been in our DNA. Nova Electric Racing originated as a student racing team competing with state of the art technology in the field of sustainability. From 2009 to 2015 we competed in races with a bio-ethanol racing motorcycle. The heart of this generation motorcycle was a modified KTM engine that was able to reliably take bio-ethanol fuel, leading to reduced emissions in the power generation process and in the fuel creation process. 2015 marked a turning point in our team. That year we took additional steps towards a clean riding-future, namely: an electric motorcycle. The 2017 version of our motorcycle earned us the title European MotoE champions. A title we carry with pride. Our current model has a 200kW (280hp) engine coupled with a 12.5 kWh & 600V battery, making us the most powerful electric racing motorcycle in Europe. Together with the ERRA foundation we hope to compete (and win) the majority of the races of the 2023 season.
Nova started off as a D:Dream team at TU Delft. Here, the team started making the bioethanol powered bike. After several years of collaboration with the university and several successful iterations on the design. Nova 7 saw clearly that the future of racing must be able to use renewable energy. It was decided that, going forward, Nova would produce a battery electric racing motorcycle with a focus on long term sustainability. The decision proved very successful when Nova 8 won the 2017 Moto-E championship. Nova 12 took a huge step towards sustainability by replacing its carbon fibre bodywork with fully biodegradable natural fibre bodywork, which was made possible by our new partners Lely, GoDare, and Gevasol who still house the Nova workshop. Nova is the GoDare foundation's flagship project, whereas GoDare provides state-of-the-art facilities for Nova to innovate.  
Nova started off making bioethanol powered racing bikes in 2009, proving a sustainably fuelled motorcycle can compete at a high level. Between Nova 1 and Nova 6, an increasing number of parts were designed and manufactured in-house, starting with the carbon composite body panels to parts of the engine and the entire frame.
With Nova 7 being the first fully electric racing motorcycle in the Netherlands, NOVA Electric Racing has set significant steps toward sustainability within racing. From replacing its carbon bodywork with a full biodegradable natural fibre bodywork to being 1st in the MotoE competition. Today Nova continues to iterate and innovate on the electric motorcycle design.
We are currently recruiting students for the team across technical, business and operations positions. If you are passionate about what we do, are motivated to work hard and learn, and are inspired to build the next generation of electric racing motorcycle, then apply now!